There was a time when all I could think about was eating sugar – bagels, donuts, and let's not forget chocolate – hello. In subtle and not so subtle ways sugar became part of my daily menu. During those days finding the best way to start a sugar detox never occurred in my mind.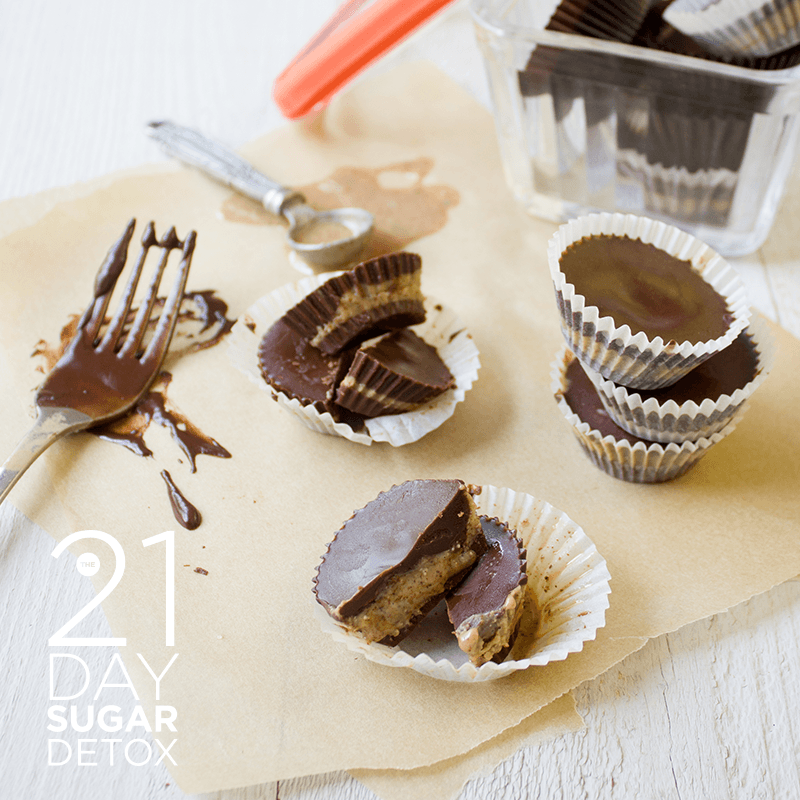 At first I thought it was fine to have a sweet-tooth, I mean who doesn't, right? It wasn't until I discovered that sugar was the main thing stopping me from feeling as energized and organized as any of my friends, family or co-workers.
You see, sugar actually works a lot like cocaine – it tricks your brain for a brief moment. This is what many call the sugar roller coaster ride or sugar high. You feel elated and energetic but after that brief moment you suddenly drop to a slow drag, exhausted and unable to push forward.
So my days were like this for a long time.
Diane Sanfilippo and 21 Day Detox to the Rescue
But then I came across the 21 Day Sugar Detox package published by Diane Sanfilippo. It's not just a book on detox or how to live healthy – it's a way of life that teaches you everything you need to know. Trust me – I've been through it all!
Every excuse I could think of was answered and refuted by the 21 Day Sugar Detox book
. Whether you are pregnant or nursing, sick, or dependent on certain food groups there is a way to detox and cleanse yourself of all the sugar and excessive carbohydrates filling your body.
I really thought it was going to be too restrictive at first but after going through the book and its accompanying guides I discovered that everything needed is right there in my hands. All the information I needed to get started was available. All the homework was done for me.
So what is in the 21 Day Sugar Detox? At its most basic structure, it is a recipe book split into three different categories. Each category is different in range and focus. If you are a strict vegan or Paleo-dieter then the third level is for you. If you want to start easy then level 1 is going to be your best friend.
Yes, you will be cooking your meals for a while but you'll be happy with the flavorful concoctions. Your pockets will be grateful too since you won't be eating takeout meals for quite some time.
However, a simple recipe book wouldn't be enough, right? My experience with past diet recipe books is that their efficiency end the moment I close the covers and place it on my shelf. The 21 Day Sugar Detox isn't like that at all.
This is because the recipe book comes with a start-up guide, videos, audio material, and more. You're not just going to stick to healthy recipes for several weeks. You'll also learn why these are the best food to cleanse your body. You'll learn how damaging the effects of a high-sugar diet are.
My journey on the 21 Day Sugar Diet was something I will never forget. It didn't just change the meals I ate or the way I look at recipes. It changed my entire outlook on life. If you are looking for the best way to detox then look no further because The 21 Day Sugar Detox is, without a doubt, the best one there is on the market. Not just because of its recipes but also because of its very effective approach to detox and a helpful community.
Learn more about the details in my 21-Day cleanse review.